Sask Métis Business Directory
Your opportunity to work with Saskatchewan's most desirable companies!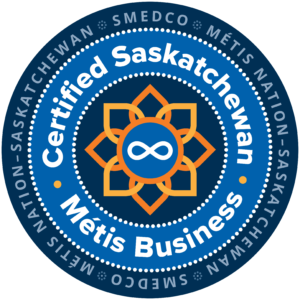 Summit Meats & Sausage Ltd.
Saskatoon's Premium Butcher Shop

Summit Meats is your family-owned butcher shop located in the beautiful community of Sutherland in Saskatoon. Our shop offers a wide variety of meat, sausage, ready-to-eat meals, and other delicious goods – made and prepared on location by our experienced staff.
We also proudly retail some of the most superior cuts of beef at Summit Meats. From Certified Angus Beef to Canada Prime and even varying selections of Wagyu, we've got lots of product to tempt your tastebuds.
We're bringing back that small town, mom-and-pop shop vibe, and we're excited to make the introductions. Stop in for a "hello," and get to know your butcher! We'll see you soon.
Full-Service Butcher Shop
In-Store Made Sausage, Jerky, Sticks, Meals, and Other Products
Custom Sausage Processing
Holiday Specials throughout the Year
Party Platters & Trays
Fundraising Options Available
Email: butcher@summitmeats.com
Address: #3-1418 Central Avenue, Saskatoon, SK S7N 2H2
See what our clients have to say about us on Google Reviews! Or please feel free to leave us a review if we've worked with you in the past. 

Monday: 9:00AM – 6:00PM
Tuesday: 9:00AM – 6:00PM
Wednesday: 9:00AM – 6:00PM
Thursday: 9:00AM – 6:00PM
Friday: 9:00AM – 6:00PM
Saturday: 9:00AM – 6:00PM
Sunday: Closed
The SaskMétis Business Directory aims to ensure that more Métis businesses can participate in the Saskatchewan supply chain and will allow for increased engagement between members of the Métis Business community.