Sask Métis Business Directory
Your opportunity to work with Saskatchewan's most desirable companies!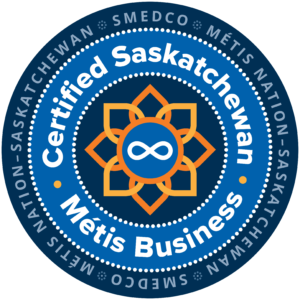 Push Interactions
Success Starts With The Right Development Partner


Push Interactions founded in 2009 by founder and CEO Chad Jones a Métis Nation Citizen. Push Interactions works with companies building custom software solutions. Specializing in Apps for iOS and Android as well as Artificial Intelligence. Push Interactions has worked with a variety of clients all the way from the Saskatchewan Roughriders, Co-op the large western Canada retailer to Fortune 500 company Diebold/Nixdorf as well as many other businesses.
Custom Software Development Services
Email: contact@pushinteractions.com
Address: 324 Packham Avenue, Saskatoon, SK S7N 2T1
See what our clients have to say about us on Google Reviews! Or please feel free to leave us a review if we've worked with you in the past. 

Monday: 8:00AM – 6:00PM
Tuesday: 8:00AM – 6:00PM
Wednesday: 8:00AM – 6:00PM
Thursday: 8:00AM – 6:00PM
Friday: 8:00AM – 6:00PM
Saturday: Closed
Sunday: Closed
The SaskMétis Business Directory aims to ensure that more Métis businesses can participate in the Saskatchewan supply chain and will allow for increased engagement between members of the Métis Business community.