Sask Métis Business Directory
Your opportunity to work with Saskatchewan's most desirable companies!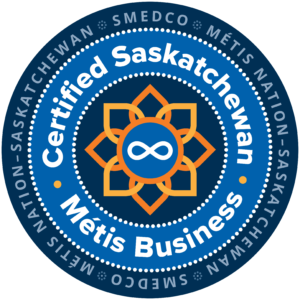 Ernest Plumbing, Heating and Full Home Service
We provide residential and commercial plumbing, heating and general contracting services.

Patrick's family is from the Duck Lake area, where he visited often while growing up in Prince Albert, Saskatchewan. His construction experience began at a young age, working alongside his Papa, Ernest. Patrick spent years in construction prior to beginning his plumbing apprenticeship in 2012 and attaining his Journeyperson Certification in 2017. Patrick's plumbing career has taken him all over Saskatchewan as he completed new commercial builds for a number of years, smaller scale renovations and repairs, and residential plumbing, heating, and drainage. He is a domestic gas fitter and certified boiler operator. While his specialty is plumbing, Patrick has experience with carpentry and framing, concrete, drywall, roofing, flooring, and more. Whatever your project, Patrick is the expert you're looking for.
Plumbing (waterlines, sinks, bathtubs, faucets, drain clearing, rain barrels)
Heating (natural gas, furnaces, garage heaters, water heaters, boilers)
Full Home Services (general contracting, carpentry & framing, drywall,  lath & plaster repair, concrete, general maintenance and repair, preventative upkeep)
Email: ernestphs@gmail.com
See what our clients have to say about us on Google Reviews! Or please feel free to leave us a review if we've worked with you in the past. 

The SaskMétis Business Directory aims to ensure that more Métis businesses can participate in the Saskatchewan supply chain and will allow for increased engagement between members of the Métis Business community.