Sask Métis Business Directory
Your opportunity to work with Saskatchewan's most desirable companies!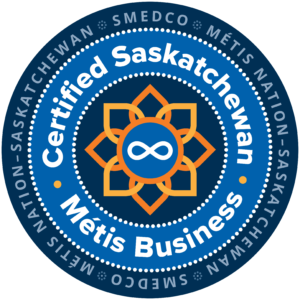 EnTeck Electrical
Unlocking your building's potential
Getting people amped up for electrical


EnTeck Electrical covers a broad range of services. We provide services in residential, commercial, industrial maintenance and agriculture construction. We strive to set a new standard in quality and customer satisfaction.
Electrical Contacting
Residential
Commercial
Industrial
Agricultural
Email: n.cochet@enteckelectrical.com
See what our clients have to say about us on Google Reviews! Or please feel free to leave us a review if we've worked with you in the past. 

Monday: 9:00AM – 5:00PM
Tuesday: 9:00AM – 5:00PM
Wednesday: 9:00AM – 5:00PM
Thursday: 9:00AM – 5:00PM
Friday: 9:00AM – 5:00PM
Saturday: Closed
Sunday: Closed
The SaskMétis Business Directory aims to ensure that more Métis businesses can participate in the Saskatchewan supply chain and will allow for increased engagement between members of the Métis Business community.