Sask Métis Business Directory
Your opportunity to work with Saskatchewan's most desirable companies!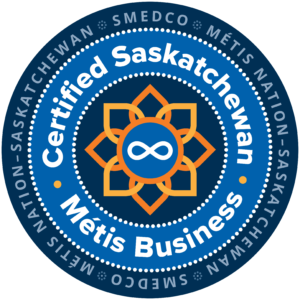 Armour Safety Inc.
Comprehensive Occupational Safety and Health services

Armour Safety Inc. provides comprehensive Occupational Safety and Health services to Saskatchewan industry. Armour's flagship service is industrial health and safety training. The company is well known for its high quality training courses including Fall Protection, Confined Space Entry and Rescue, H2S Alive, and First Aid.
Armour also provides safety services to identify client needs, recommend a course of action, and assistance with implementation of those actions.
Armour is able to provide our clients with Standby Rescue and Standby Medical services as well as Occupational Testing and Equipment Rentals.
See what our clients have to say about us on Google Reviews! Or please feel free to leave us a review if we've worked with you in the past. 

Monday: 9:30AM – 5:30PM
Tuesday: 9:30AM – 5:30PM
Wednesday: 9:30AM – 5:30PM
Thursday: 9:30AM – 5:30PM
Friday: 9:30AM – 5:30PM
Saturday: Closed
Sunday: Closed
The SaskMétis Business Directory aims to ensure that more Métis businesses can participate in the Saskatchewan supply chain and will allow for increased engagement between members of the Métis Business community.